well, not really...
but that's what my brother said anyway (of course it was a joke)...
But first of all let me introduce my cat, or so he WAS my cat, until suddenly he somehow decided not to come back...yeah, long story, and to make it short, he's gone now, living somewhere else. I miss him a lot as he's always been my favourite...
So this is Ronnie: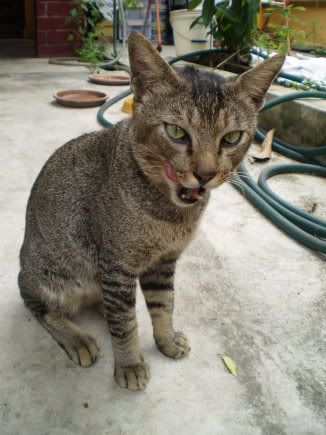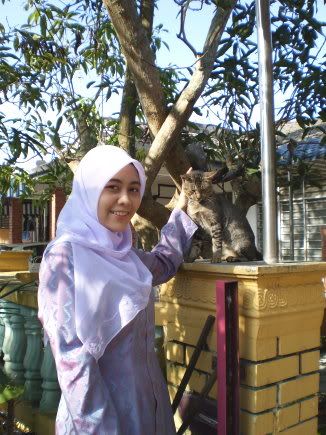 So, I've to put up with it, Ronnie won't come back to us, and I'm kind of starting to forget it all, but coincidently, recently my elder brother brought home a kitten. They called him 'Rado'. I hadn't get back home yet at the time and I've never seen Rado until about two weeks ago. I was excited when they told me they have this new kitten and the first thing I did when I went to my brother's house was to see the new kitten. First time seeing the kitten I couldn't help but think how similar he looks to Ronnie! And that's not all, he's just as naughty and as bright as Ronnie, too!
Here are some pictures of Rado: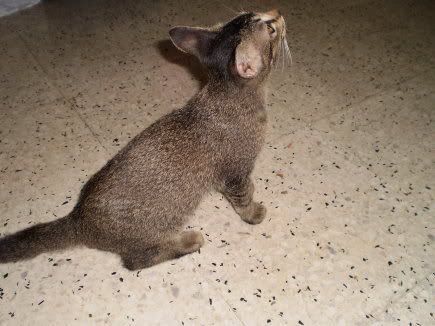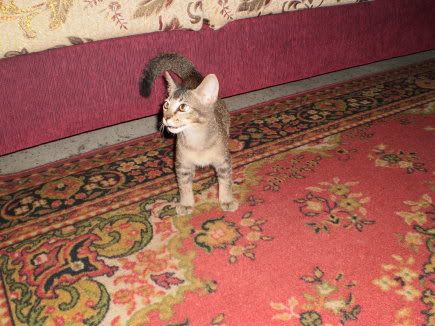 Look at how naughty he was, he won't stay put! Well, not that I expect it anyway... :DD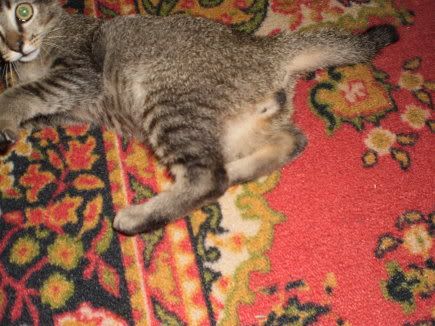 Well, at least now that Ronnie's gone there this new lovable thing replacing him, maybe!
:DD